This page was last updated: February 7, 2011
I traded my old 68 mustang for this 56 Vickie and even with all its faults Im very happy with the trade.

The original engine and tranny were long gone and in it's place is a 1965 289 (5 bolt) with a top loader 4 speed behind it, the front cross member is rusted through, but I almost got the new one welded in all ready, front seat is from lord only knows and probally will replace with original or maybe some  buckets, body don't apear to have been hit much but repainted several times (original color code says fiesta red and white) some rust in left floor corner and a few other assorted places. Just an old hot rod that has been parked for a long time.

Looks like it was a power steering car and had exhaust that came through the rear bumper, has a set of really bad rocket wheels, dash is a little trashed , I plan on making a great ride out of this car and want to do a frame off restoration type a deal, not sure on the next power plant, possibly a 351W? look for future photos.

I CHECKED THE BODY TAG ON THIS CAR AND FOUND OUT THE REAL COLORS WERE ORIGINALY FIESTA RED AND WHITE. THE ENGINE WAS A 292 CU IN Y BLOCK AND IT WAS A FORD O MATIC TRANS.

I had to build a jig to hold the body up while I rolled the frame out from under it. NOW WORKING ON THE FLOOR AND BODY IS MUCH EASIER. ALSO IT MAKES CLEANING THE FRAME AND WORKING IT OVER SIMPLER AS WELL..

FIREWALL WAS SORRY LOOKING  BUT WITH SOME EXTRA ELBOW GREASE AND A WELDER IT'S COMMING ALONG FINE. GOOD TIME TO WORK OVER THE HEATER AND WIPER SYSTEM. BOTH THE AIR VENTS WERE RUST AND HAD TO BE REPAIR WITH NEW METAL. SEEMS AS IF THE FLOOR HAD BEEN BUTCHER WITH A BROAD AXE AND TOOK MORE METAL.

HARD TO TELL IN THIS PHOTO BUT WHERE THE INNER TRUNK MEETS THE OUTSIDE METAL A LOT OF RUST LIVES, AND ALSO AROUND THE FUEL FILLER ON THE OUTSIDE.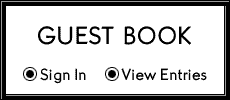 shorten 8" rear end and dailed in mounting pads, welded on shock mounts, sanded primed and ready for paint.

After removing frame from body a lot of sanding and cleaning rebushed rear springs primed and painted jet black. I have added lowering blocks to give it some slam about 1&1/2 Inch I suspect. The front springs were shorten to match when all the bushings were done prior to taking out of chassy.