PET PAGE

Have Pets will travel

Ginger & Goat from New Market Skills Center during Car Show Open House

Donna & Goat from New Market Skills Center during Car Show Open House

Chuck giving Ginger a run for the shoe.

Ginger, "I got the shoe, I got the shoe."

I am thinking about taking the Woodie for a drive. Do you think he will miss it?

I caught Ginger before she could get away with the car.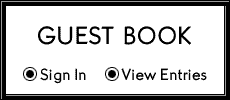 Gingy & Jackson at Don Cummings Annual Inliner Picnic 2009

This page was last updated: April 24, 2011
                      RUBY

Doug and Karens doggie.

Hey can you throw that

tennis ball again huh? huh ?

Abbey

Dave and Lois's lil pup

dressed & ready to go.

Jackson at Don Cummings Annual Inliner Picnic 2010

Scotter & Ginger

Playing in Oregon

at Rhonda's

Mom & Dad's place 2010

Scotter

Rhonda's

Mom & Dad's dog 2010

Wicket 

The new little dad to Knessa's puppies

Julie and Amanda's

Knessa

Julie's little girl & now going to have puppies in Feb 2011